Courses
Contact Maralie for information on a variety of fun and interesting courses.  Workshops are held at pre-arranged locations, over Skype or – with a group of 6 or more – Maralie will come to you! 
DOWSING I, II & III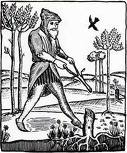 Dowse­­­:  To find or seek out. To search.
These full day workshops introduce you to using a pendulum to dowse for best nutritional foods for you, lost items or important questions about life. It is like having your own internal Internet! Dowsing I gives you the background on using a pendulum and basic experience, Dowsing II has you using different types of pendulums and gives you a full day of practical skill experience, Dowsing III takes you farther yet to the many ways you can use dowsing in and out of the home to enhance your safety.
INTUITIVE DEVELOPMENT

 This fun, full-day workshops introduce you to the hidden or untapped realms of intuitive energy. Learn where this energy comes from, what can be done with it, and what it can do with you (if you're not careful).
STRESS BUSTING TOOLS


 " Stress is a given. How you choose to react to it is under your control."
Come and enjoy this completely unstressful one day class where you'll practise relaxation techniques, receive a group healing, and leave with tools to use everyday.
In adventure and possibility!  Maralie Martin – 416-274-8069